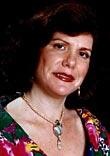 Welcome to my web site!

Designing and making beautiful jewelry is my medium of artistic expression. The metal arts combine the three-dimensional and tactile elements of sculpture with the colors and composition of painting.

PLEASE NOTE:

All the photos of my work on the Gallery pages of my website suddenly disappeared. Hostway, which hosts my website, acknowledged the problem and is trying to fix it. Meanwhile, I have a small selection of images on Instagram: https://www.instagram.com/anita_selinger_jewelry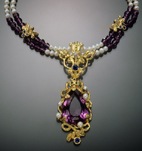 Most of my original works of art are cast into silver and gold using the lost wax process. I achieve my fine details by sculpting and carving the wax models and working directly in the metal by sawing, filing, hammering, and soldering. My passion for color is fulfilled by the richness of combining different precious metal, vitreous enameling, and adding exquisite natural gemstones. I feel that I am painting with gemstones when I play with different combinations of accent stones combined with enamel colors to create a harmonious composition of beauty and light.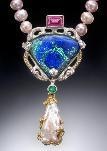 Inspiration for my designs is drawn from architectural detailing, nature, paintings, history—whatever catches my eye and fires my imagination. I love working with individuals to create unique, custom designed, wearable works of art that are elegant and timeless: a combination of the past and present that will be cherished long into the future.

Please look at the Jewelry Galleries to see examples of my many lovely designs. And please contact me, by phone or email, if you are interested in my jewelry or if you have any questions.

I look forward to hearing from you.